Where Do You Get The News You Need?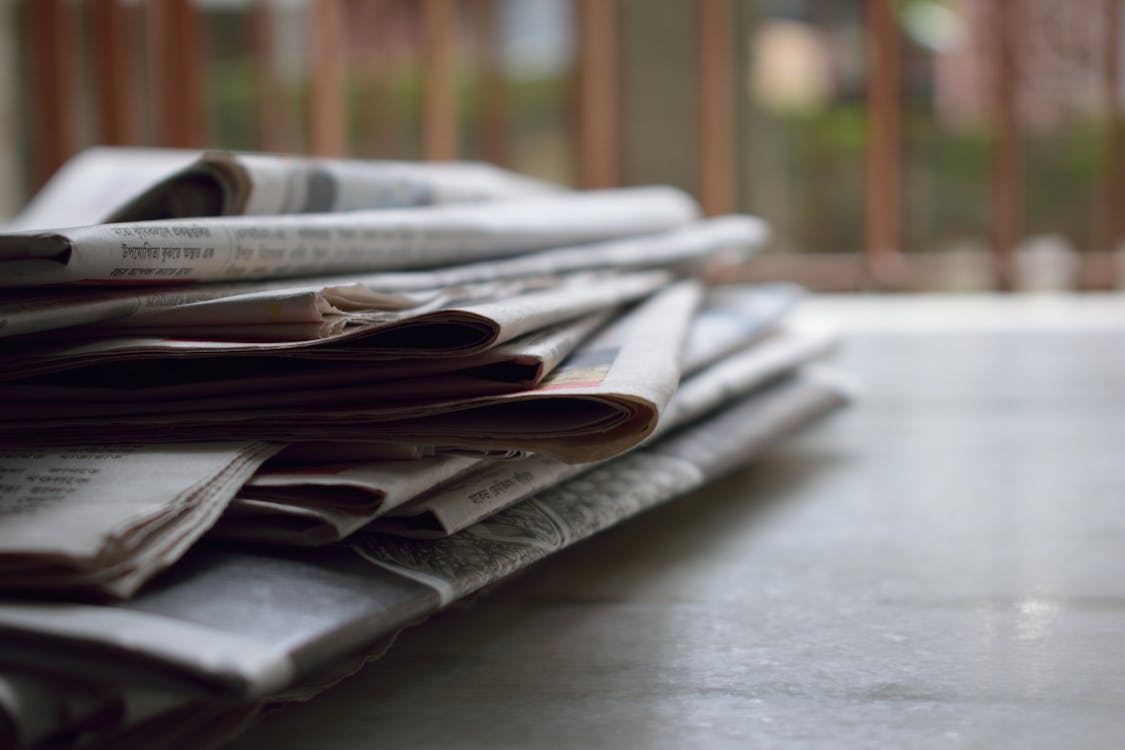 In earlier days, the news mostly came by radio, at the top of the hour, and you filled in the details with your local newspaper or weekly news magazines. That's not, of course, dealing with the evolution of the news, just before and after computers.The computer age has, of course, changed everything. We're still expecting the news to be free, and having to pay for the details, but the computer age expected computer advertising to pay for everything. That has not worked out. Computer advertisement seems to have mostly morphed down to tee shirts with funny pictures or funny sayings on them, or kittys peeking out of pretend holes in the tee. Funny sayings may be fascinating the first time you see them, but not over and over. Nice to have your favorite catalogues on line rather than cluttering up your postal mail, but take a moment to think about how you get your news now, compared to the past. Clearly it is easier to get vastly more opinion on any one subject. But advertising is not producing the expected revenue, and now everybody wants you to buy a subscription. Which one might do for a couple of favorite websites, but unless you are in the wealthy class, it's not likely you'll buy subscriptions to all, by any means.
Magazine advertising ranged from tiny spots to double page spreads or even more. Google advertising does not offer any such choices. I have no idea what their options are, nor what they charge, nor what they offer in terms of exposure. I read my customary mail-order catalogues online, but I no longer see the kind of ads I used to see in a national magazine at all.The online magazines have put their choice pieces behind a paywall, so to speak. If you want to read the good ones, you have to subscribe.That's not going to work for long either. The big double page spread of the brand new sexy car, drove enough people to their dealer to justify a big expenditure for a double page spread. Your computer has the potential to reach you with big ads, but nobody has yet learned how to do it. If they can put whole movies online, they can put a whole major ad online, but they have to learn how to do it. And I can really do without the bathroom habits ads.
Did you used to subscribe to magazines? and how many, and how many different kinds? Do you still buy magazines at the grocery store? The space given over to magazine racks seems to be diminishing. Do you still go to the library? Teach your kids to go to the library? Do you buy paperback books at Amazon or the grocery store? We forget that Amazon started out as an online book store, and graduated to becoming a seller of just about everything, largely because of their mastery of delivery. Other businesses are dying because people don't want to have to drive to a store to buy something. The world is changing around us in profound ways and we are hardly even aware of the symptoms. As the Mars Rover makes a successful landing and starts sending back pictures, in other spots they are digging up fossils of wooly mammoths, records of unknown civilizations, and discovering that they were smarter than we knew.
How Do You Use the Internet?

I want to ask about how you use the internet. Particularly in the area of the news. If you have a computer and use it regularly, I assume that it has become your major source of news, or perhaps your only one. Have you discontinued your subscriptions to your local newspaper? How about magazines, have you cancelled your subscriptions as an unnecessary extra cost? Where do you go on the internet in your search for what is going on? How many news sources do you visit regularly, and are there some that you visit just occasionally?
That interests me because the situation out there is so fluid. The most obvious fact to me is that Google's advertising on the internet is not bringing in the funds they thought would be forthcoming. There's a limit to the number of tee shirts with cute sayings that will appeal. The first reaction was to separate some of the more titillating news off as a "plus" to be paid for separately, not necessarily as a subscription to the whole website. That apparently worked to some extent, so they are working at shifting to subscriptions entirely. I don't know about you, but I normally visit about 20 different websites each day. (I'm retired, so I have more time than you do).
Paying for a subscription to 20 websites is not going to happen. So apparently we are returning to the way it used to be a lot of years ago. You will subscribe to a full-service website that substitutes for your big state newspaper as it used to be, and maybe a couple of more, and get your news from the radio? Different people have different budgets for such things, but it indicates a less-informed public, does it not?
Think about the historical progression of the news. Once we had "town criers", news was carried from one community to another on horseback. No radios, telephones. The news was passed from one person to another,with about the accuracy you can imagine. It could have been days or weeks before you discovered who won the battle or what tremendous event happened and when. Remember the pony express, and carrying the news around the Horn on sailing ships. Granted, some days it seems as if having a little less news would be desirable. The "Media" has become an enormous operation consumed with partisanship. Everybody now probably has their own list of reporters never to be listened to. Journalism is no longer a widely respected occupation, is it?
My sense is that this is a really unfortunate development. How about you?
A World Shifting and Changing As We Try to Grasp What is Happening.
June 24, 2020, 9:55 pm
Filed under:
Bureaucracy
,
Crime
,
Domestic Policy
,
Election 2020
,
Media Bias
,
Politics
,
Pop Culture
,
Progressives
,
Seattle WA
| Tags:
A Shifting World
,
Advertising
,
Magazines
Has the magazine industry died entirely while I wasn't looking? Magazines are still plentiful in waiting rooms of doctors, hairdressers and barbers, and in bookstores. But do ordinary people still subscribe? I get a few specialized publications. But I grew up with Time, Life, Fortune, the Saturday Evening Post, Readers' Digest, and Smithsonian. Times changed, and we all got computers. There used to be stories and cartoons, and interesting ads.
Now many people pay significant sums to avoid having to see any ads at all. I don't remember ads being so objectionable as they are now. I am a reader, and I don't want my reading interrupted, especially with something that moves and has sound. Google regularly tells me, as I delete yet another ad, that they base the advertising I see on my interests as determined by the websites I visit. They are clearly very bad at determining my interests. I have never responded to a Google ad, except to delete it. I'm still in the deleting phase rather than paying a hundred dollars to be free of ads. How about you?
The world is shifting and changing. We are occupied with the current protests and statue eradication, and not really noticing that shopping malls are disappearing, going broke, being transformed into apartments.
Post-pandemic, will our world return to pre-pandemic or has it all shifted? There is certainly more talk about more people working from home. Meetings can be held online. Offices are expensive. Here in Seattle businesses are moving out. What has driven them out is official failure to deal with protests and CHOP and consequent lack of public services and police protection. Protesters are occupying the freeways too.
If you are looking you will see frequent reports of whole populations moving, People leaving the large coastal cities and heading for safer territory. Even Chicago had 100 people shot on Father's Day. The weekend before set a record, I believe, for fatalities.
Daniel Boorstin, the late Librarian of Congress, once wrote: "In our world of callused ears and overtaxed eyes, there are many symptoms of the desperate need of people to make somebody listen, to be sure somehow that somebody is hearing. More and more people are willing to pay fees they cannot afford, to medically trained psychiatric listeners who listen, nod, and take notes. A few desperate people especially young people with great energy who find that they cannot get people to listen when they say something, decide instead to throw something." Is that what is going on?